Last year, in 2021, The Sisters of St. Martha opened the Bethany Centennial Garden. The new area aims to convey the historical and spiritual importance of where the Bethany Motherhouse formerly stood.
In 1921, the Sisters moved to a new Motherhouse, built on a hilltop outside of Antigonish with views of the town and county. The house was named "Bethany" in honour of Saint Martha, who served as the congregation's patron saint.
The beautiful Bethany served as a humming hub of activity and prayer for 97 years until it was deconstructed in 2019.
The Viridis Design Studio team, Tina Beers, Landscape Architect, and Chris Collins, were the Prime Consultants and design team on this project. Chris Collins from Viridis Design Studio shared his thoughts on this project: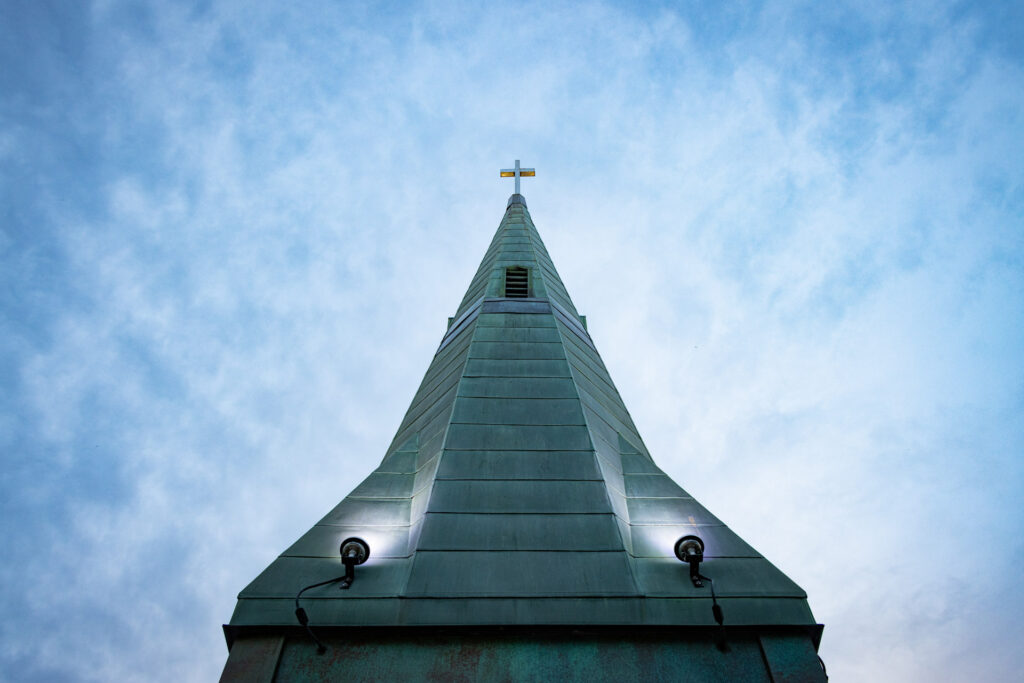 The Bethany Centennial Garden, created by Viridis Design Studio Ltd. and Dexter Construction, features a heritage walk commemorating significant milestones in the Congregation's history, seating areas, wheelchair-accessible walking trails, and areas for meditation and contemplation.
The steeple previously perched atop the Bethany Chapel will serve as the centerpiece of the Bethany Centennial Garden. The garden included pieces of the Motherhouse foundation, seating areas, a reflecting pool, and a two-foot waterfall. The hope was that Bethany Centennial Garden would be a peaceful setting where "… we seek to deepen communion among ourselves and those we encounter," Sr. Brendalee Boisvert, congregation leader, said in a news release.
For the Sisters of St. Martha, the unique fountain in the Bethany Centennial Garden is a spiritual space. Crystal Fountains, Rob Mikula, Director of Creative Design, initially came up with three architectural concepts of the feature and lighting, one of which was further developed to meet their budget. Rob chose to use LNL302 linear lights to uplight the overflows and the steeple and color-changing LED040s to uplight the steeple.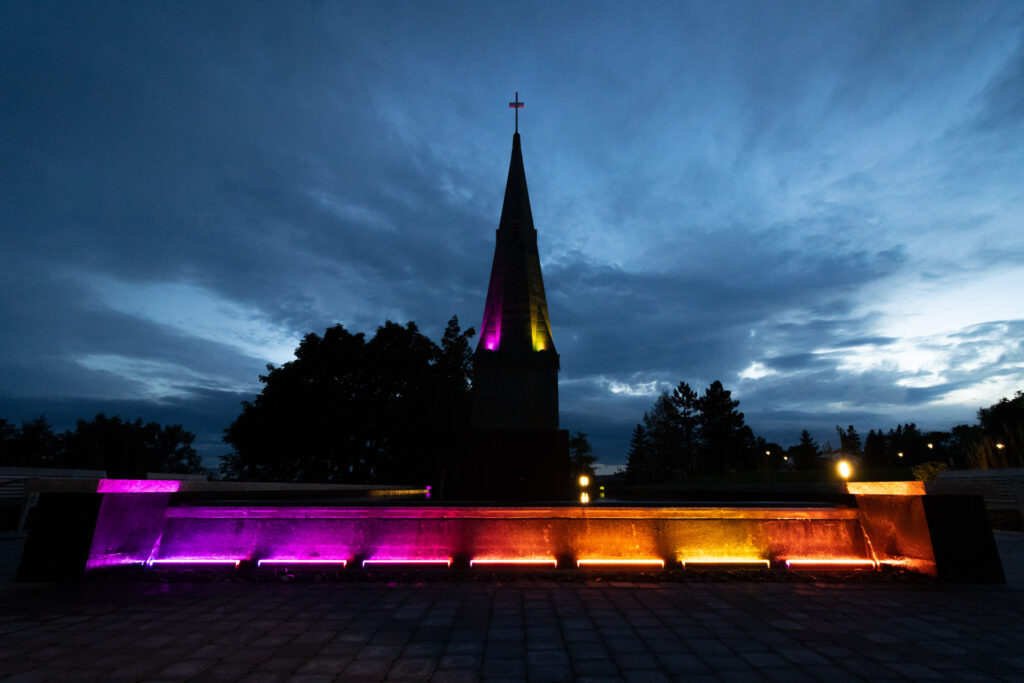 The community came out as our Customer Success Manager, Wissam, was on-site commissioning and shared their excitement. The commissioning included ensuring that the lights and programming worked, and he got the special shows ready for the holidays. 
Share this project with your colleagues and network.