Expo 2020 Dubai is all about our future, with innovative strategies and solutions to what's happening in our world today and future forward-looking ahead to all the tomorrows. One of the key areas to do with this at Expo, and one of the three districts, is Sustainability.
We all play a role in our awareness of sustainable living, but is that enough? With what's on offer in this district of Expo 2020, bringing efforts and a new awareness for all who attend, or interact with Expo in any way, will certainly have a positive impact.
Expo is not only committed to delivering the most sustainable World Expo ever, but it has also interwoven the concept of sustainability into its every corner, working to establish a long legacy after it closes its doors.
On Expo 2020 Dubai's website, the scope of sustainability efforts is laid out in detail, and it's impressive. With these efforts in mind, our Gravity Mist water feature is a collaboration that offers a stunning fog and mist effect as a mindful solution to reduce water usage.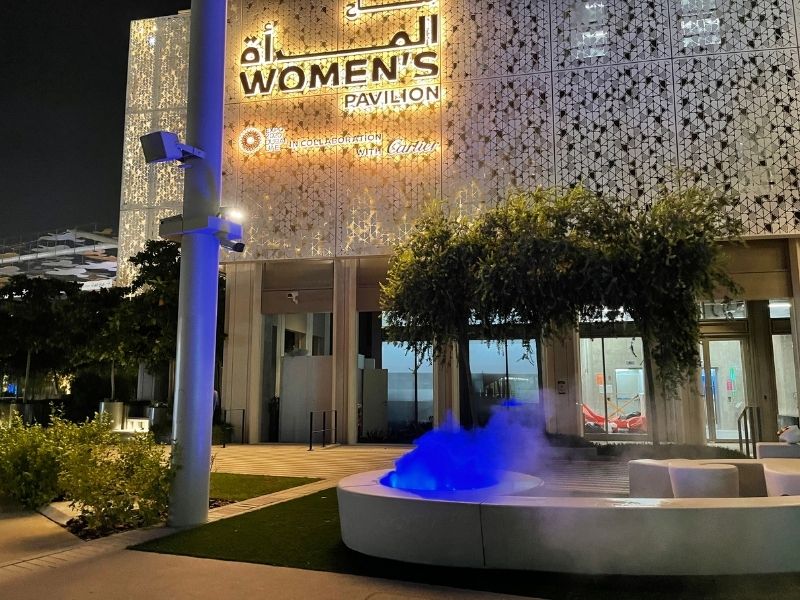 With minimal water use, the features create clouds of fog that are challenged by gravity and add a visually interactive experience to show how a simple fountain provides a cooling breeze during the hot weather in Dubai.
If you'd like to dive deeper into our Gravity Mist water feature within the Sustainability District, click here for more information and a chat with designer Rob Mikula about the features.